March 20, 2023 (baremetal,C,articles,interrupts,timer)
This article was also posed to Medium.
The C programming language provides a thin hardware abstraction that allows us to create low-level systems programs. However, there are still many hardware features that aren't exposed by the programming language. How do we access hardware while programming in C?
This article covers some tricks used to write low-level code in C and build a simple bare-metal run-time environment. The target hardware is a RISC-V RV32I in machine mode. The RISC-V is a simple architecture well suited to understanding low-level programming, and a small 32-bit core is ideal for applications that benefit from bare-metal programming.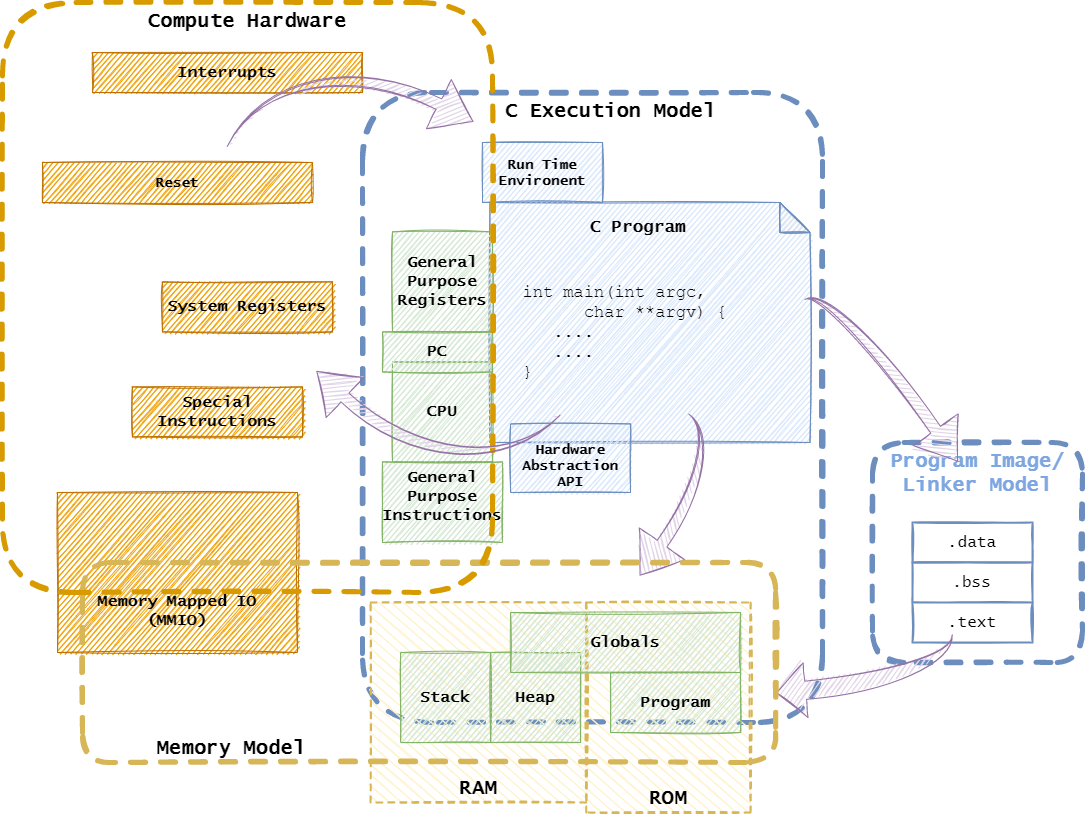 ---